Vantage Points



The built environment presents fictions about the world. Its spatial configuration reflects idealized patterns of social behavior, and its visual appearance announces societal aspirations. The images we create of our buildings tell stories as well, shaping our conceptions about who we are and broadcasting them to others. In this combined thesis seminar, students examined different forms of literary and spatial narratives and used them to speculate architectural fictions as a process of world-making, through both writing and design.

In his book Ways of Seeing (1972), John Berger reflects upon the mechanisms through which ideological narratives are constructed as dominant and the processes through which they become ingrained in visual experience. Many critics have since applied Berger's approach towards spatial themes, such as "Non-Places," "Terrain Vagues," "centers" and "margins." * The recent history of architectural design is rife with examples of built work that embody a range of alternative narrative forms, many of which challenge the authority of dominant voices by affirming the significance of previously marginalized ones.

Although architectural discourses have changed profoundly since the publication of Ways of Seeing, the need for creative forms addressing the nature of seeing our built environment persists. Today, an emergent form of design fiction understands storytelling as a means to communicate ideas and points-of-view that scholarly writing cannot. By relating architecture's unique areas of focus — namely the shaping and narration of space — to other discursive and narrative frameworks, students have uncovered new ways to extend its relevance to other areas of cultural inquiry as well as to challenge certain forms and methods by which the discipline of architecture currently defines itself.

* These refer to the work of, amongst others, Marc Augé, Ignasi Solà-Morales, and bell hooks respectively.

Faculty Advisor:
Keith Mitnick and Mireille Roddier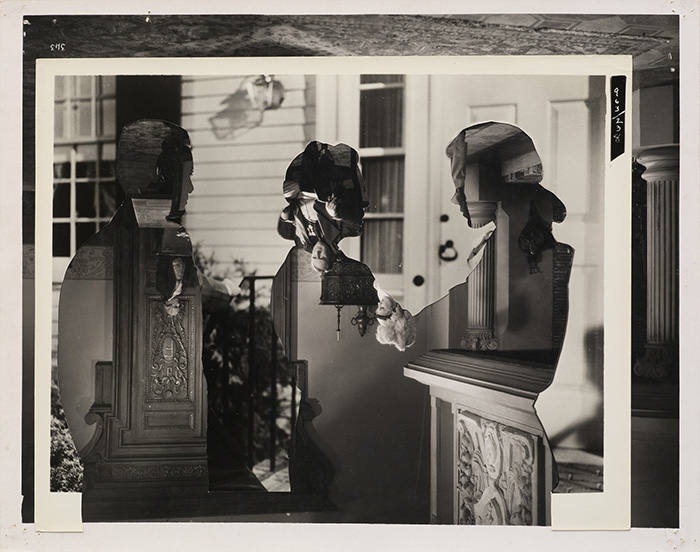 Image: John Stezaker, "Double Shadow LII" (2015)